Here are some behind-the-scenes images and video of the production process.
Step one - Design the layout and dimensions in sketchup.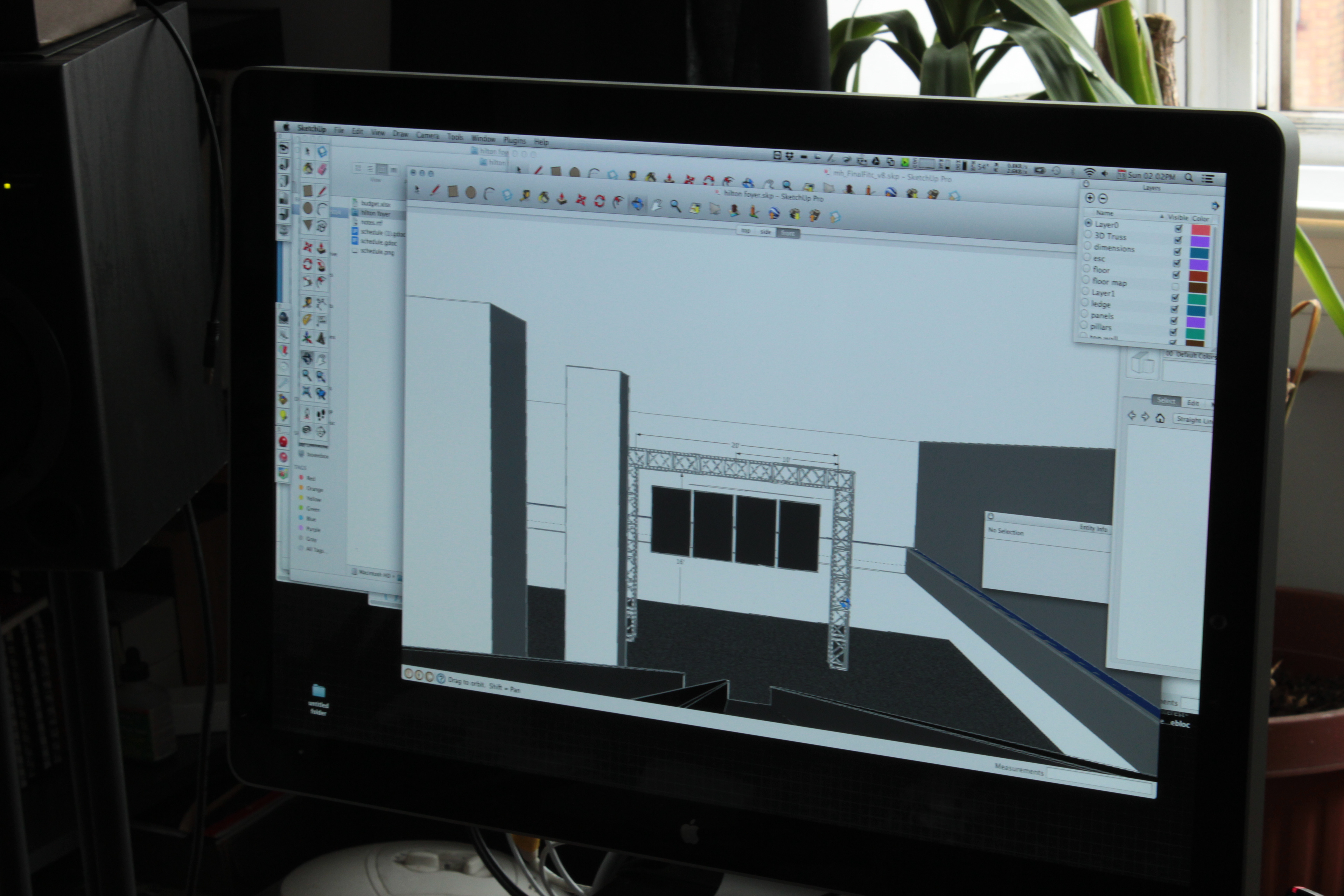 Making the frames for each sign.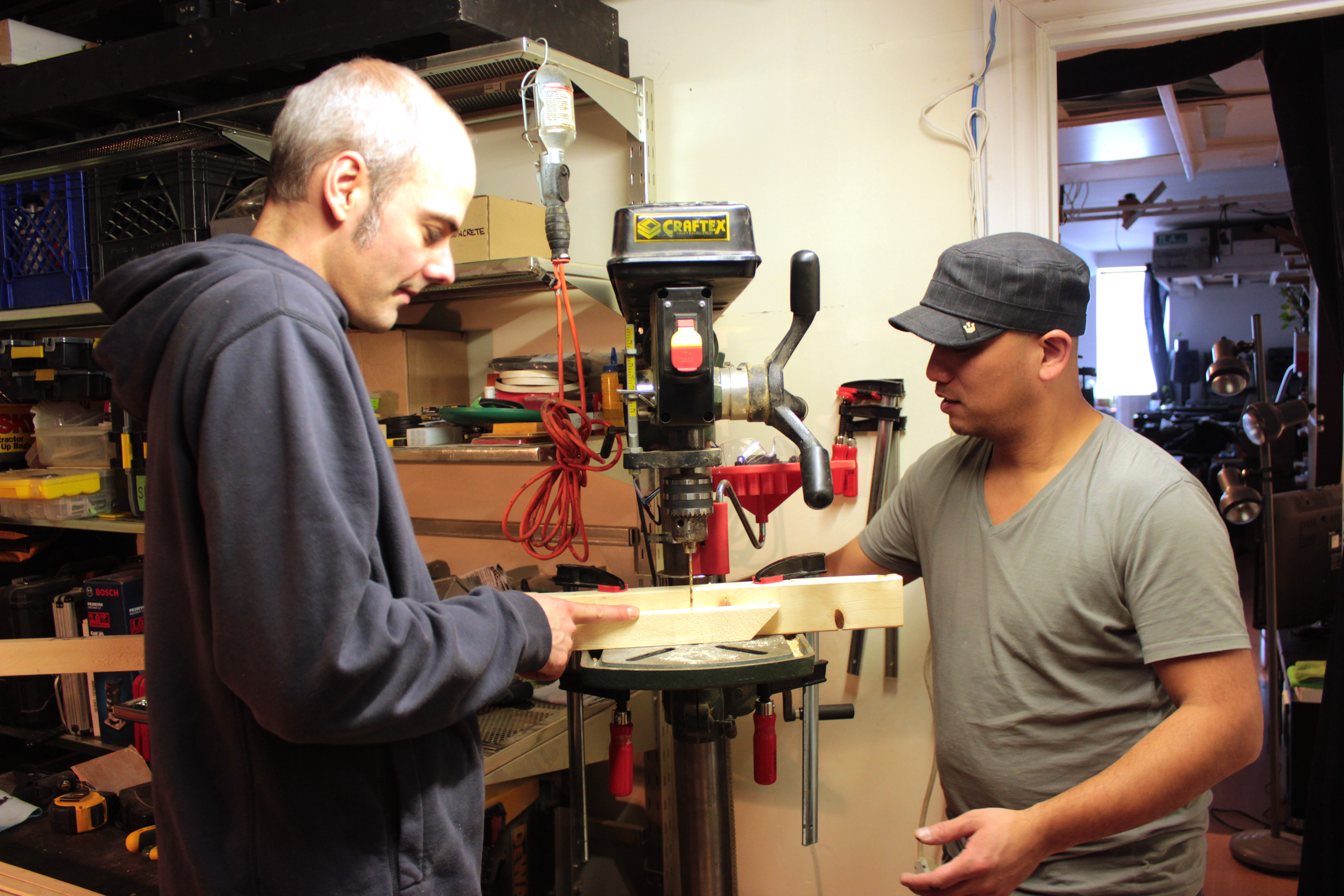 Special makeshift rig using autopoles to hold all signs while they dry.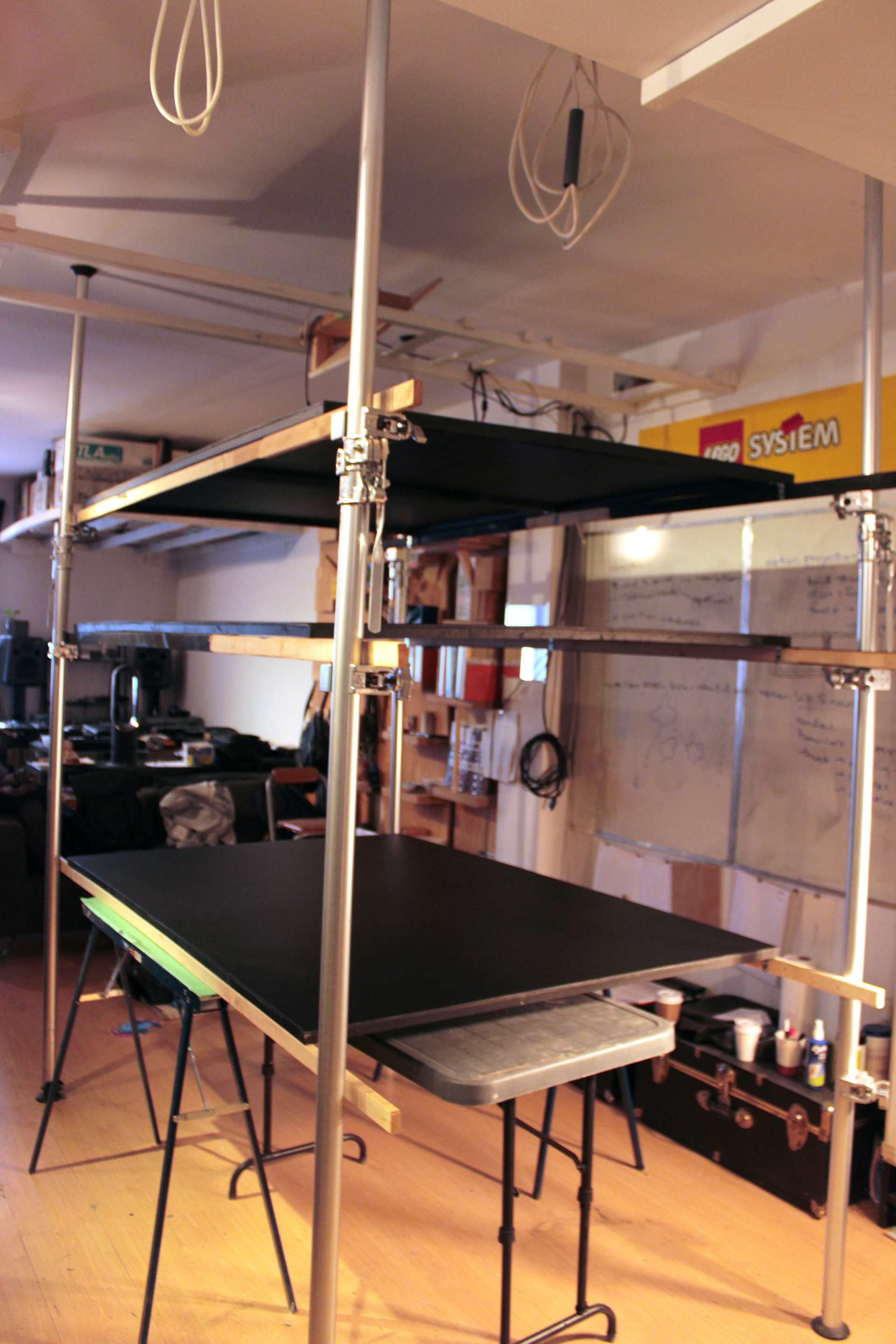 Painting the light fixtures black.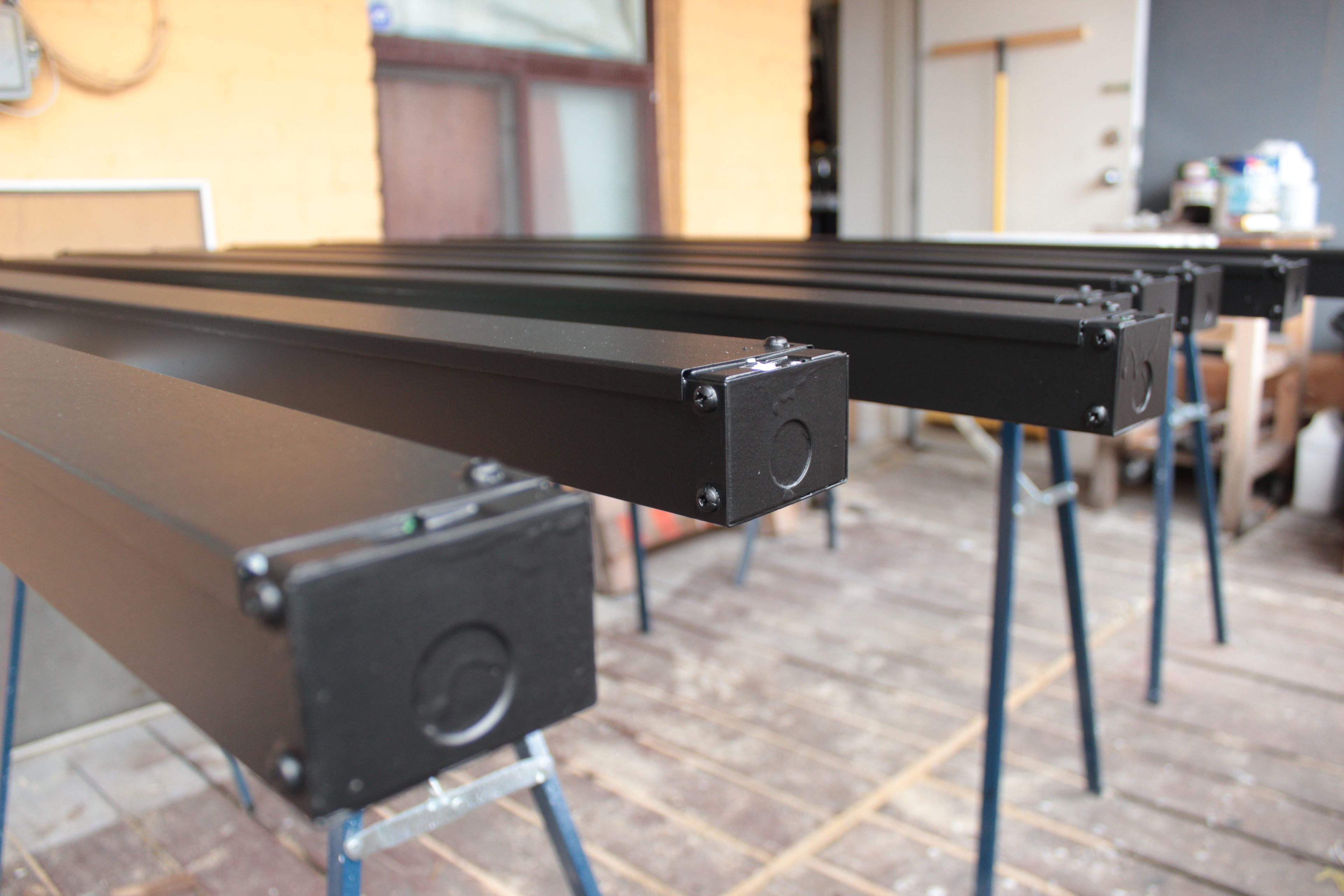 Mounting the light fixtures to the sign and daisy chaining the lights so they can be controlled simultaneously via a DMX controller.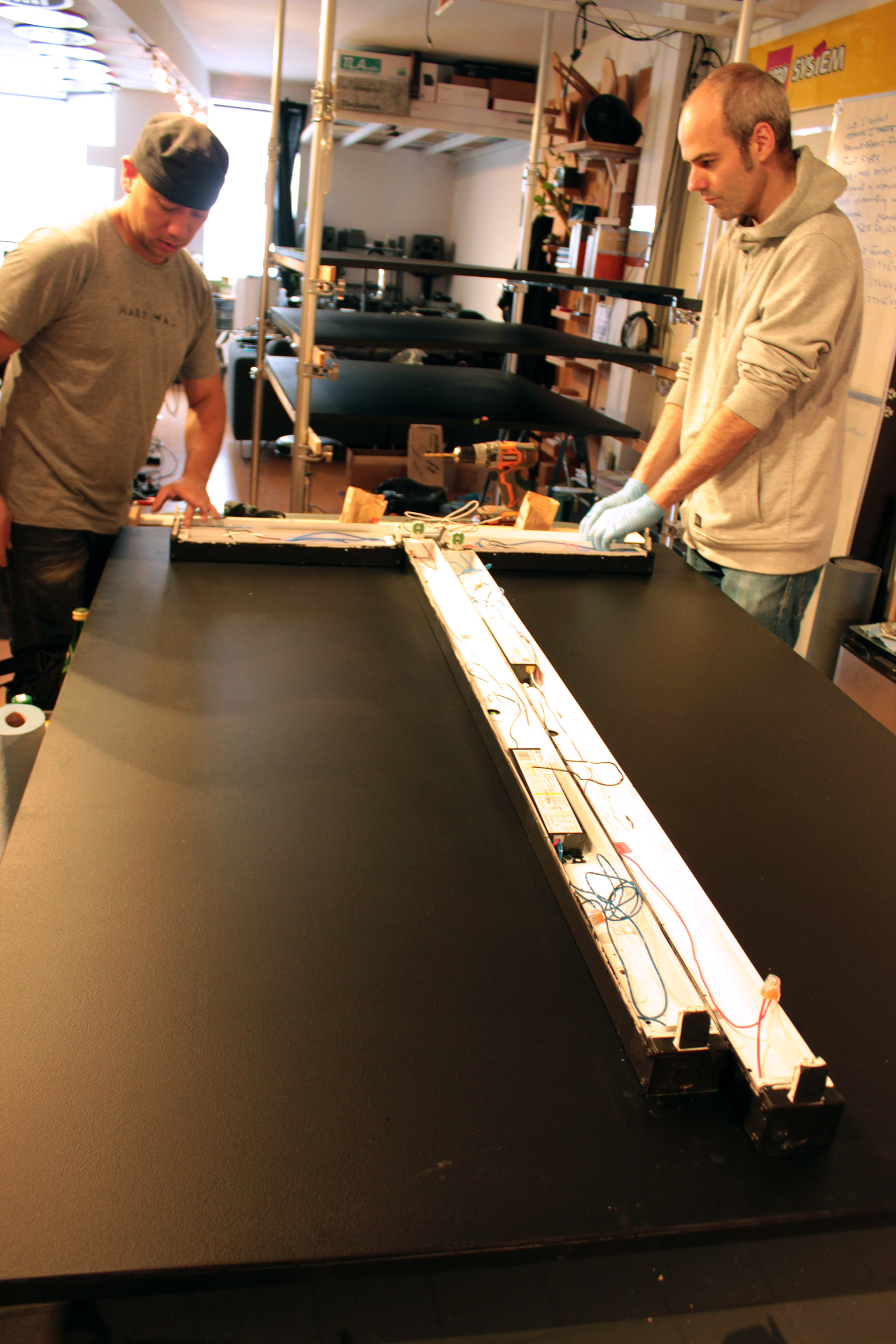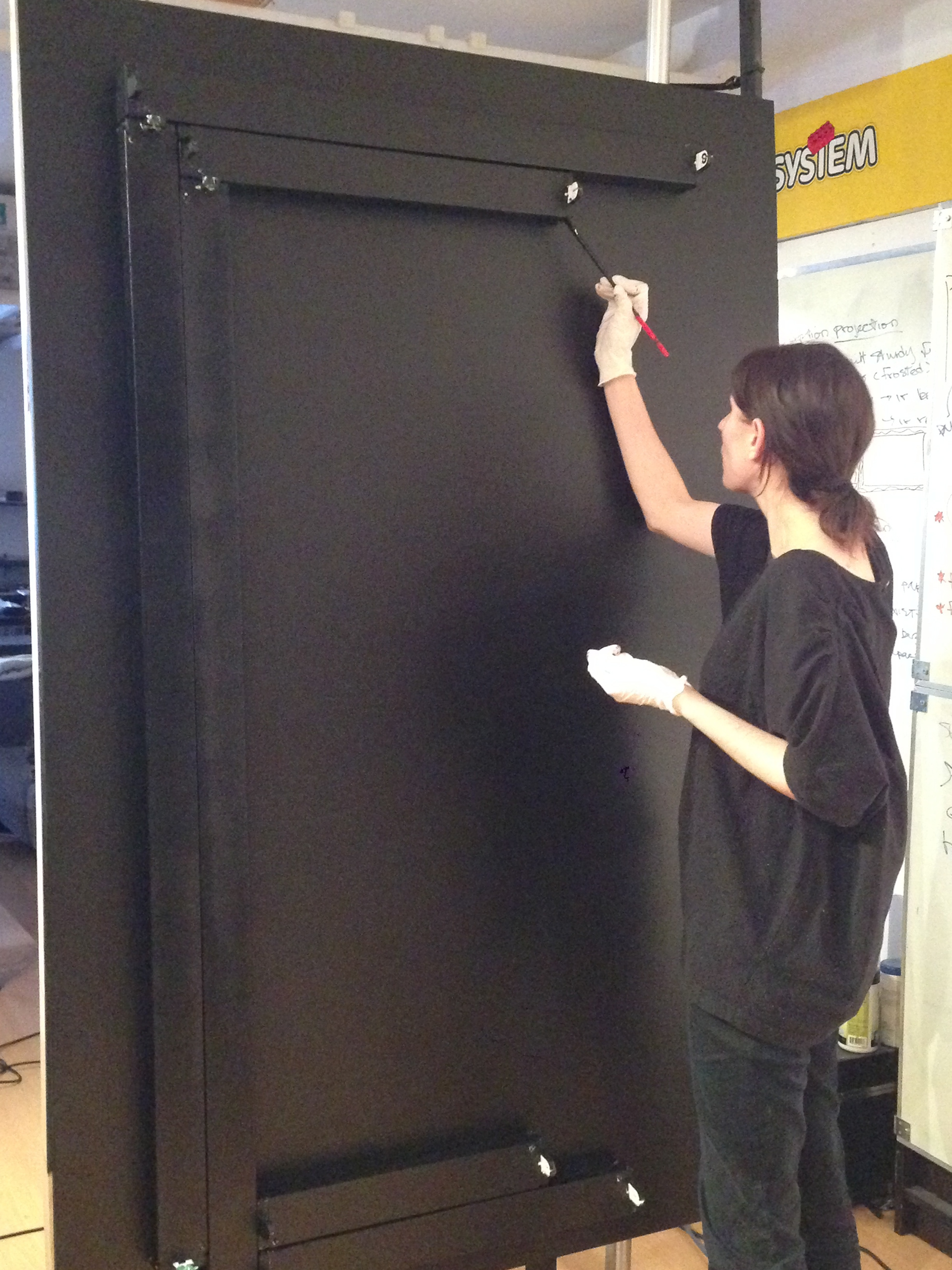 Testing that all lights and fixtures are working.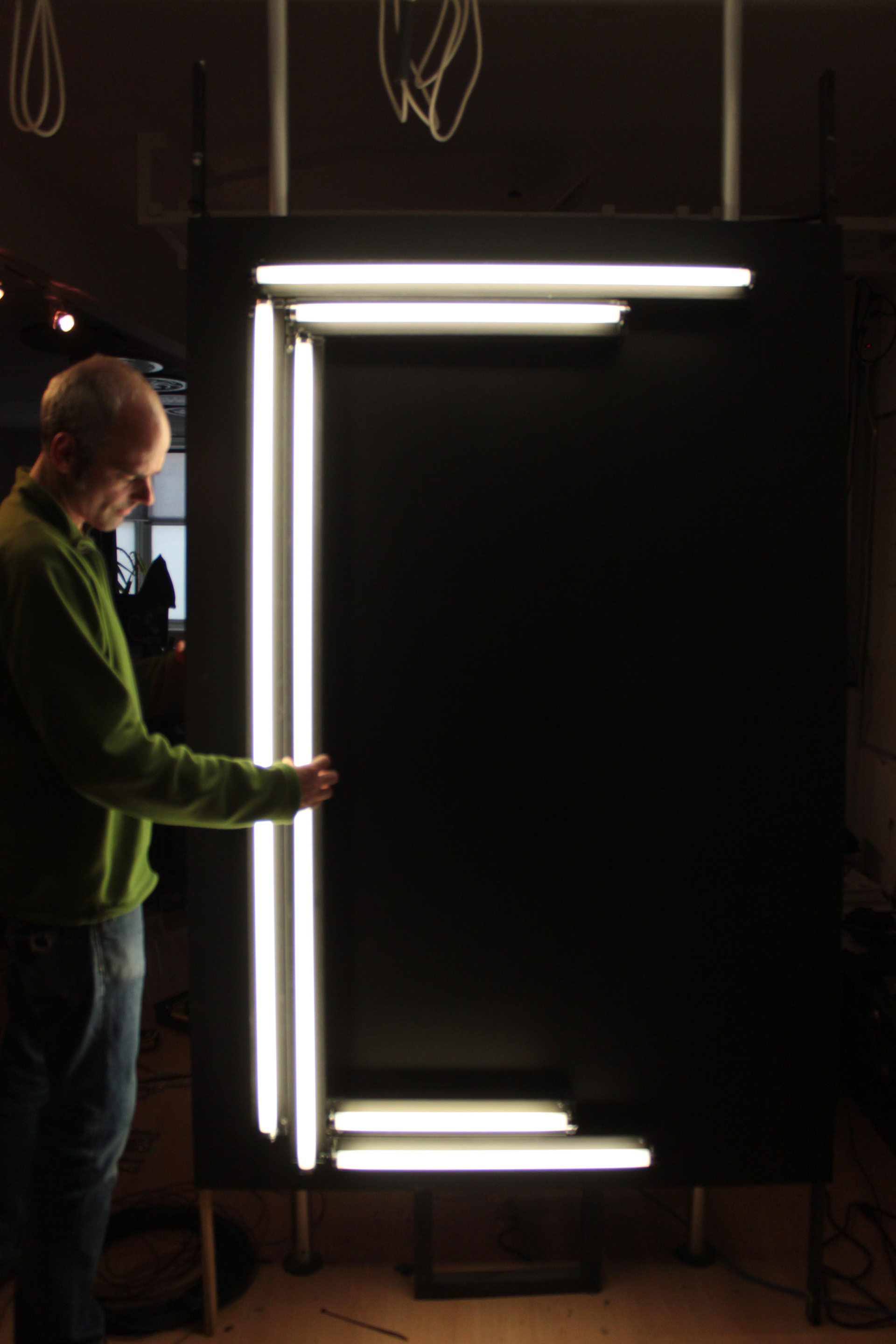 Programming the lights and lasers using TouchDesigner.
Light and laser test video.
Two of the signs with lights off. We like the matte black look and how the font appears somewhat 3D coming off of the wood.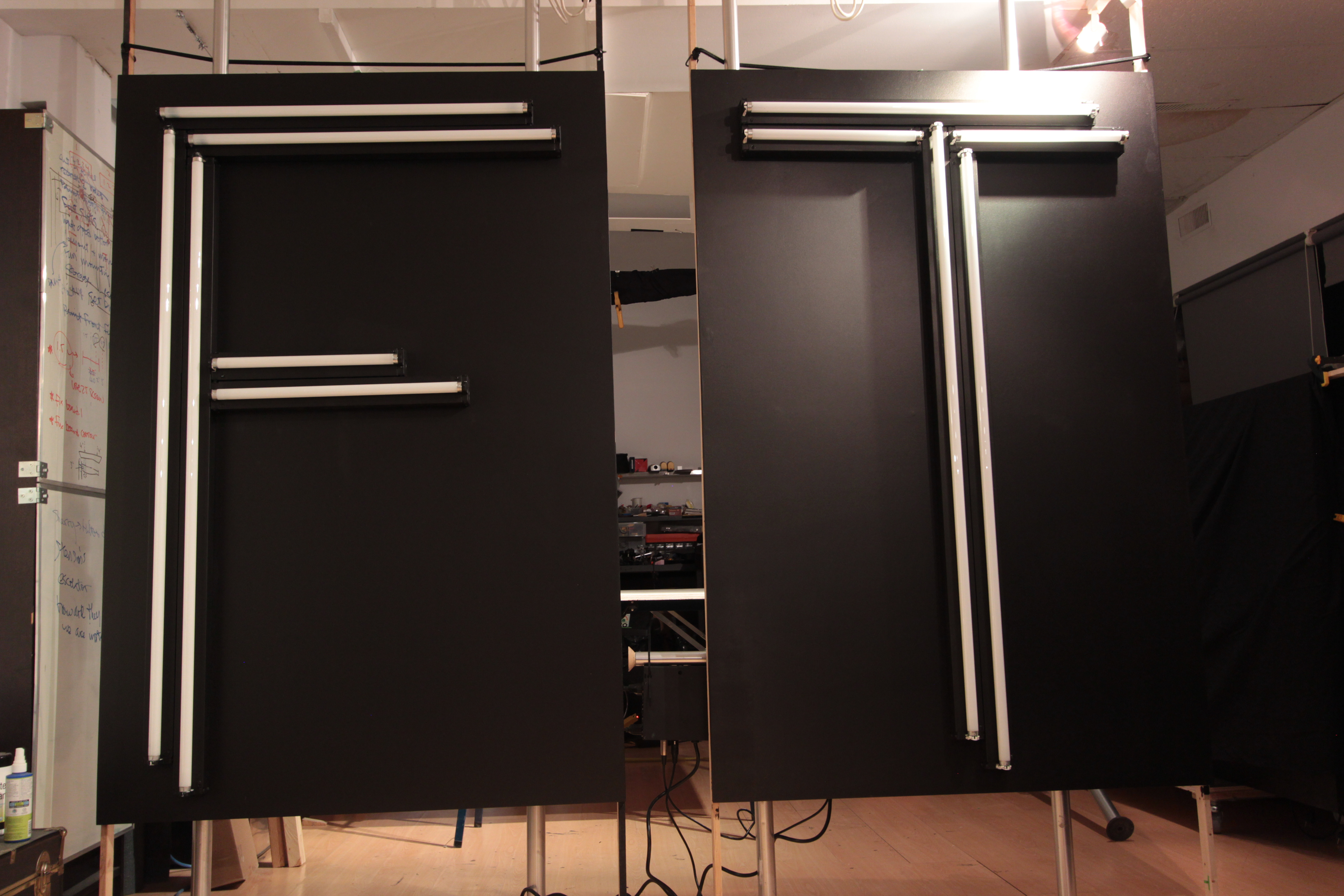 Hanging the signs from a truss, installing power and DMX controller/connection.